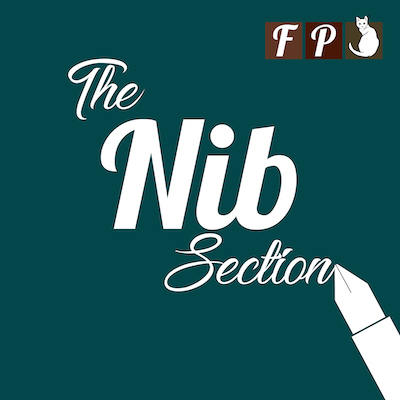 The hosts look at fountain pen marketing in the present day: who does it well, why it's mostly word of mouth, Conid's marketing misstep, and what puts Montblanc in a class of its own.
The Nib Section is the official podcast of Fountain Pens Oceania.
You can always email us at thenibsection@gmail.com
Go like us on Facebook!
Follow us on Twitter and Instagram.
The hosts were Chuck Montano, Sharyn Zha, Sophia Le, Mark Hopson, and Diana Dai.
FORMAT
01:00—What We Are Writing With
Chuck: Pilot 823 clear
Sharyn: Pelikan M605 White Stripe M, Graf von Faber-Castell Annello Titanium
Sophia: Graf von Faber-Castell Classic Pernambuco
Mark: Sheaffer Targa vintage
Visit our Facebook or Instagram for photos of What We Are Writing With. 
04:18—Mailbag/Reviews
Pjotr Spica Virginis Fountain Pen (3D Print - Limited Edition)
If you want to make your podcasters happy, leave us a comment or review on our iTunes, Facebook, Twitter or Instagram. 
06:14—The presence of the Japanese Big 3 in US market 
08:12—Branding and marketing
17:47—The secret of Montblanc's success
Montblanc On How To Be A Luxury Brand For Many (interview with Montblanc CEO Lutz Bethge)
Marketing Lessons from Montblanc
25:26—Reaching customers, tastemakers
Sharyn's Lamy AL-Star print ad from 2008
Leo Fok's photos of the Pilot Custom Urushi
32:56—Recommendations
Touloulou Bondamanjak French Creole Chili Sauce
38:21—Thanks and Credits
Producers: Diana Dai, Chuck Montano, Sharyn Zha, Patrick Antolovich, Denise Tang.
Recording and editing: Patrick Antolovich, Denise Tang.
Music: Michael Pearce.
Logo: Will H. Smith.
Logo artwork: Melissa Graf.