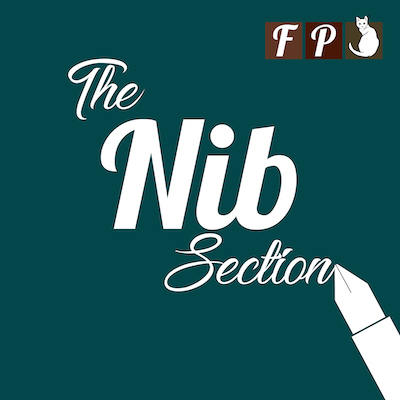 Fountain pens are not just for writing with - we also use them for doodling, sketching, colouring-in, and all kinds of art-making. Chuck, Brian, Melissa and Diana discuss their own (mostly modest) creative attempts, while Diana sits down with the illustrious Liz Steel to chat about the urban sketching movement, working in line and wash, and why she loves sketching with fountain pens.
The Nib Section is the official podcast of Fountain Pens Oceania.
You can always email us at thenibsection@gmail.com
Go like us on Facebook!
Follow us on Twitter and Instagram.
The hosts were Chuck Montano (@entree3000_), Brian Saputro (@briansaputro), Melissa Graf (@grafrell) and Diana Dai (@thegrynne).
FORMAT
01:38—What We Are Writing With
Melissa: Pilot Vanishing Point Twilight
Brian: Sailor Sapporo Four Seasons Meigetsu Autumn Moon Ivory Lame
Diana: Graf von Faber-Castell Intuition Platino Ebony
Chuck: Conid Minimalistica
07:00—Art-Making with Fountain Pens
Cadmium: The rare paint pigment faces a Europe-wide ban and artists are seeing red
De Atramentis Permanent Document Inks
Thirty-six Views of Mount Fuji
25:50 —Interview with Liz Steel
SketchingNow Watercolours Course
Danny Gregory's Everyday Matters
Urban Sketchers Facebook Group
Teoh Yi Chie on Youtube, Parkablogs and @parkablogs
@kiahkiean ("KK")
Daniel Smith Cerulean Blue (Chromium)
Liz's Lamy Joy and other sketching pens
Pilot Custom 742 FA (falcon) nib
Mixing colours with De Atramentis CMYK Permanent Document Inks
Sailor Storia Mixable Pigment Inks
Goulet Guests Spotlight on Liz Steel
Lost and found edges in watercolour
Fountain Pen Sketching Series at Liz's blog
Goulet Pens' Liz Steel Package Set
01:10:00 —Recommendations
SquarePeg Studios Jewellery Courses
01:14:00 —Thanks and Credits
Producers: Diana Dai, Chuck Montano, Patrick Antolovich, Denise Tang.
Recording and editing: Patrick Antolovich, Denise Tang.
Special thanks to Liz Steel for talking to us.
Music: Michael Pearce.
Logo: Will H. Smith.
Logo artwork: Melissa Graf.