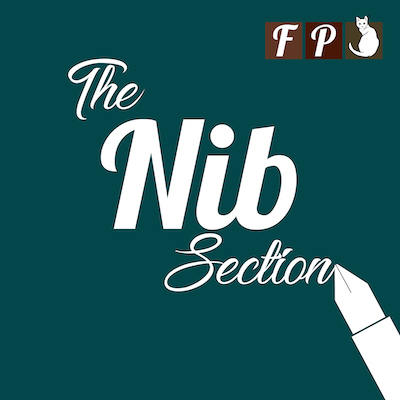 Taking over the microphone this episode are Sharyn and Leo, both freshly back from vacation and here to provide you with the Definitive (!!!) Pen-Lover's Travel Guide to Japan. 
The Nib Section is the official podcast of Fountain Pens Oceania.
You can always email us at thenibsection@gmail.com 
Go like us on Facebook! 
Follow us on Twitter and Instagram. 
The hosts were Sharyn (@sharynzha) and Leo (@inquisitivequill).
FORMAT
01:14—Japan Pen Fairs 2018 
Leo Travels: Tokyo Pen Extravaganza (2017)
Maruzen Nihonbashi World of Fountain Pen (7-13 March)
Mitsukoshi Fountain Pens of the World Festival (14-19 March)
09:07—Special Japan Edition Pens and Inks
21:56—Places to Visit 
Shinjuku
Ginza
Shibuya
Nihonbashi
Kansai
49:27—What We Are Writing With 
Sharyn: Mitsukoshi Platinum 3776 2018 "Kanzemizu" Limited Edition (Medium nib)
Leo: Aurora Sun Moon Lake silver trim Optima Limited Edition (BB, almost italic) (1, 2, 3, 4, 5)
51:03—Recommendations 
Leo: BUY ALL THE THINGS IN JAPAN
Sharyn: MinaLima 
Thanks and Credits 
Producers: Sharyn Zha, Diana Dai, Patrick Antolovich, Denise Tang.
Recording and editing: Leo Fok, Denise Tang.
Music: Michael Pearce.
Logo: Will H. Smith.
Logo artwork: Melissa Graf.