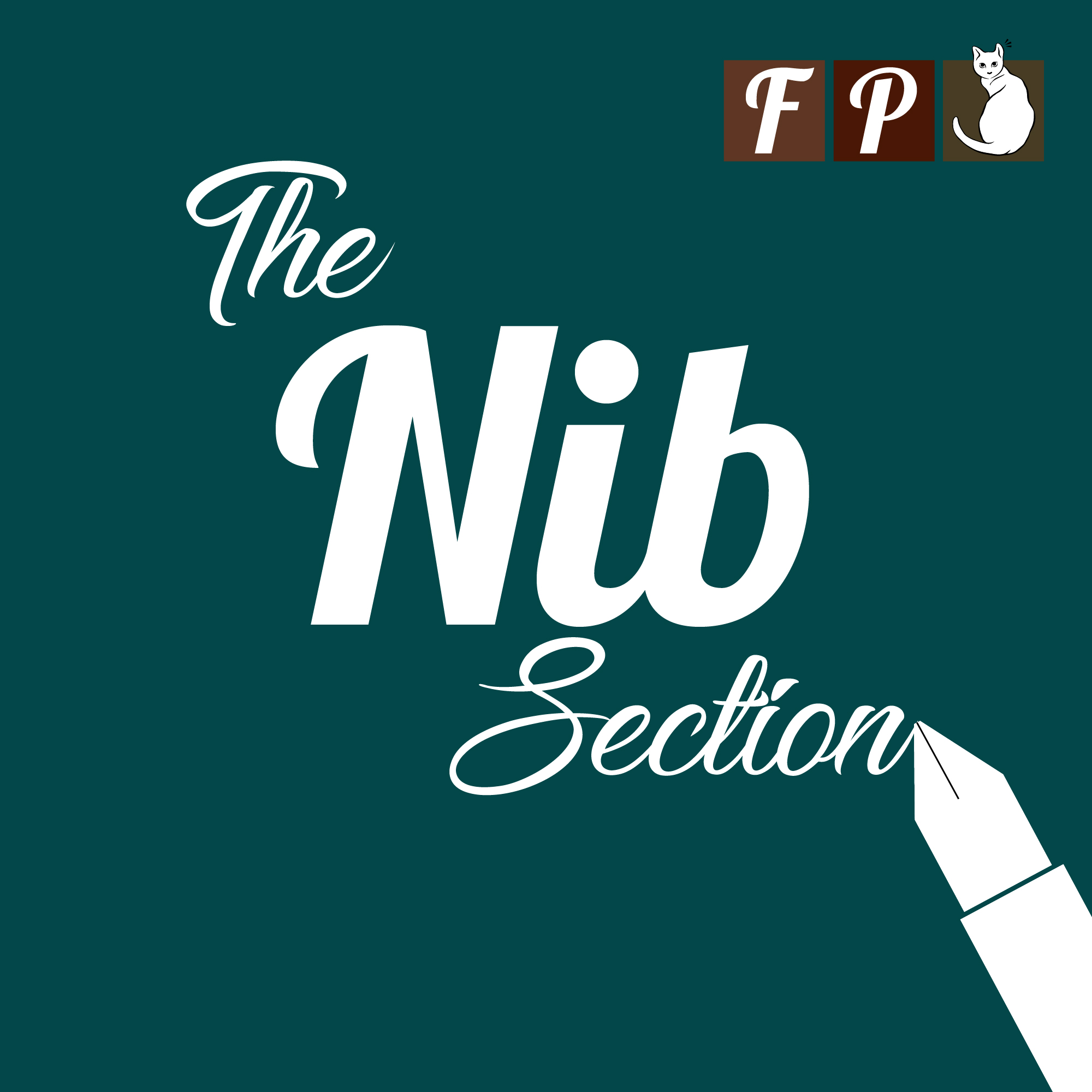 Chux and Chrissy chat with special guest hosts Mark and Sophia about their recent pen-related adventures in Japan, and their plans to hold a pen and stationery show in Sydney.
The Nib Section is the official podcast of Fountain Pens Oceania.
You can always email us at thenibsection@gmail.com
Go like us on Facebook! www.facebook.com/TheNibSection/
Twitter: @thenibsection
Podbean: thenibsection.podbean.com/
The hosts were Chux, Chrissy, Sophia and Mark.
FORMAT
00:32—Panel intro
01:04—What We Are Writing With
Mark, Lamy AL-Star with custom 14kt gold nib 
Sophia, Pilot Fermo Green with medium nib 
Chrissy, TWSBI Eco White with 1.1mm stub 
Chux, Pilot 823 Amber with broad architect nib 
02:02—Mailbag
Resources on nib tipping sizes: 
Nibs.com Nib Tipping Sizes Chart
05:44—Mark and Sophia's pen adventures in Japan
Shibuya, Tokyo - Bungubox. 
Kobe - Nagasawa Stationery and Pen and Message. 
Nagoya - Sankodo. 
Shout out to Daisuke from Pilot, who showed Mark and Sophia around Itoya and Maruzen. 
Pilot and Namiki factory tour. 
Top Sailor Store Exclusive Inks: 
Sankodo Forest Green 
Bungubox Imperial Purple 
Bungubox Sweet Potato Yellow 
Kobe 41 Suma Rikyu Rose 
Pen and Message Cigar 
To see swabs of these inks, visit our Facebook. 
18:40—Quick tip
20:30—Sydney Pen Show
https://www.facebook.com/SydneyPenShow/
Get in touch with the organisers: admin@sydneypenshow.com.au
25:17—News
Organics Studio Elements Nitrogen Royal Blue 
The next Sydney FPO Meet-up will be at Dove & Olive, 1pm on 19 August 2017
34:38—Recommendations
Food Wars 
Beelzebub 
Fargo the TV Series 
Beastmaster 
A Confederacy of Dunces, John Kennedy Toole 
39:17—Poll
"Should cursive go the way of the dinosaurs?"
Visit our Facebook to weigh in on the new poll:
https://www.facebook.com/TheNibSection/
41:44—Credits
Producers: Diana Dai, Chux Montano, Patrick Antolovich, Denise Tang.
Recording and editing: Patrick Antolovich, Denise Tang. 
Music: Michael Pearce.
Logo: Will H. Smith.
Logo artwork: Melissa Graf.