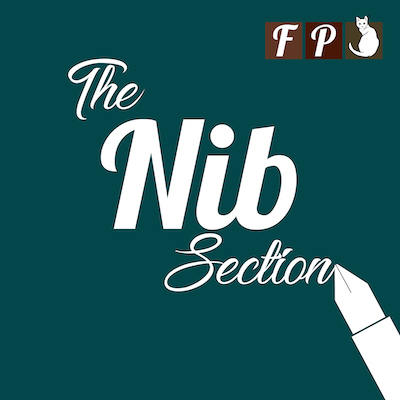 We test our mettle against a *cough* somewhat *cough* dubious quiz, and discover who out of the hosts is the definitive "Instant Expert". 
The Nib Section is the official podcast of Fountain Pens Oceania
You can always email us at thenibsection@gmail.com
Go like us on Facebook!
Follow us on Twitter and Instagram
The hosts were Chuck (@entree3000_), Sharyn (@sharynzha), Tav (@nunc_est_scribendi) and Diana (@thegrynne).
FORMAT
02:39—Instant Experts Quiz
From Collecting Pens by Edward Kiersch (2006)
What are the rarest and most prized pens?

Why is the Parker Snake so coveted?

What is the most prized limited edition?

What distinguishes Namiki from other brands?

Which ballpoint pens have the best resale value?

What pens should be avoided?

Which is a more desirable category, vintage or contemporary limited editions?

When do vintage pens need to be reconditioned?

Should vintage fountain pens be used or only displayed?

How is a pen's value determined?

What's the best way to buy pens?

If a pen has cracks, should it be avoided?

What pens are most prone to fakes and forgeries?

How can you spot a counterfeit pen?

What is meant by a pen's "condition"? What should a collector be sure to look for?

How are fountain pens cleaned and how often should this be done?

How can leaks be prevented?

What are the best ways to store pens?

Which lesser-known pen manufacturers are likely to increase in value in the future?

Should collecting pens be mainly a fun-filled hobby or an investment?
1:18:10—What We Are Writing With
Sharyn: Sailor Profit 1911 Large SM
Chuck: Sailor Pro Gear Realo Rounded Nose Cursive Italic
Tav: Delta Dolcevita Frederico Oversize B
Diana: Faber-Castell Ondoro Orange M w/ Kobe 20 Motomachi Red
1:22:08—Recommendations
1:27:35—Thanks and Credits
Producer: Chuck Montano, Sharyn Zha and Diana Dai.
Recording and editing: Diana Dai.
Music: Michael Pearce.
Logo: Will H. Smith.
Logo artwork: Melissa Graf.